On Sunday, John and I went to our friend Shannon's apartment to eat barbecue from Kansas City! It was so delicious and I can't believe that the US Postal Service mails meat.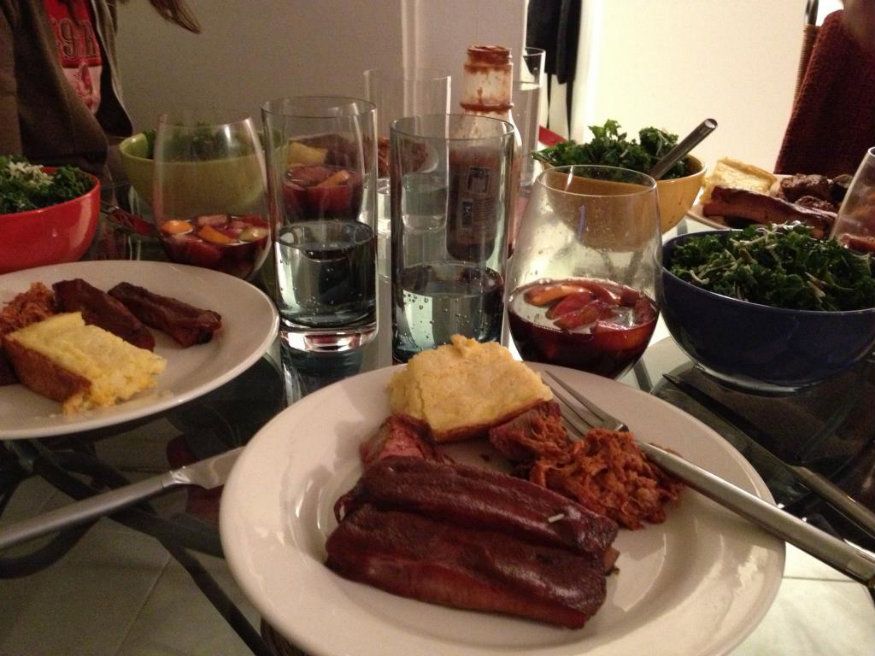 I even successfully baked in a kitchen that was not mine! See that corn cake? Made it in Shannon's kitchen! I even brought all the ingredients on the subway with me. I was pretty impressed with myself.
Also, apartments in Manhattan will never cease being cool to me. I think it has something to do with my childhood and watching the Macy's Thanksgiving Day Parade from my Aunts' office (in an apartment) but I l-o-v-e them. I love them even more when they have cool views!